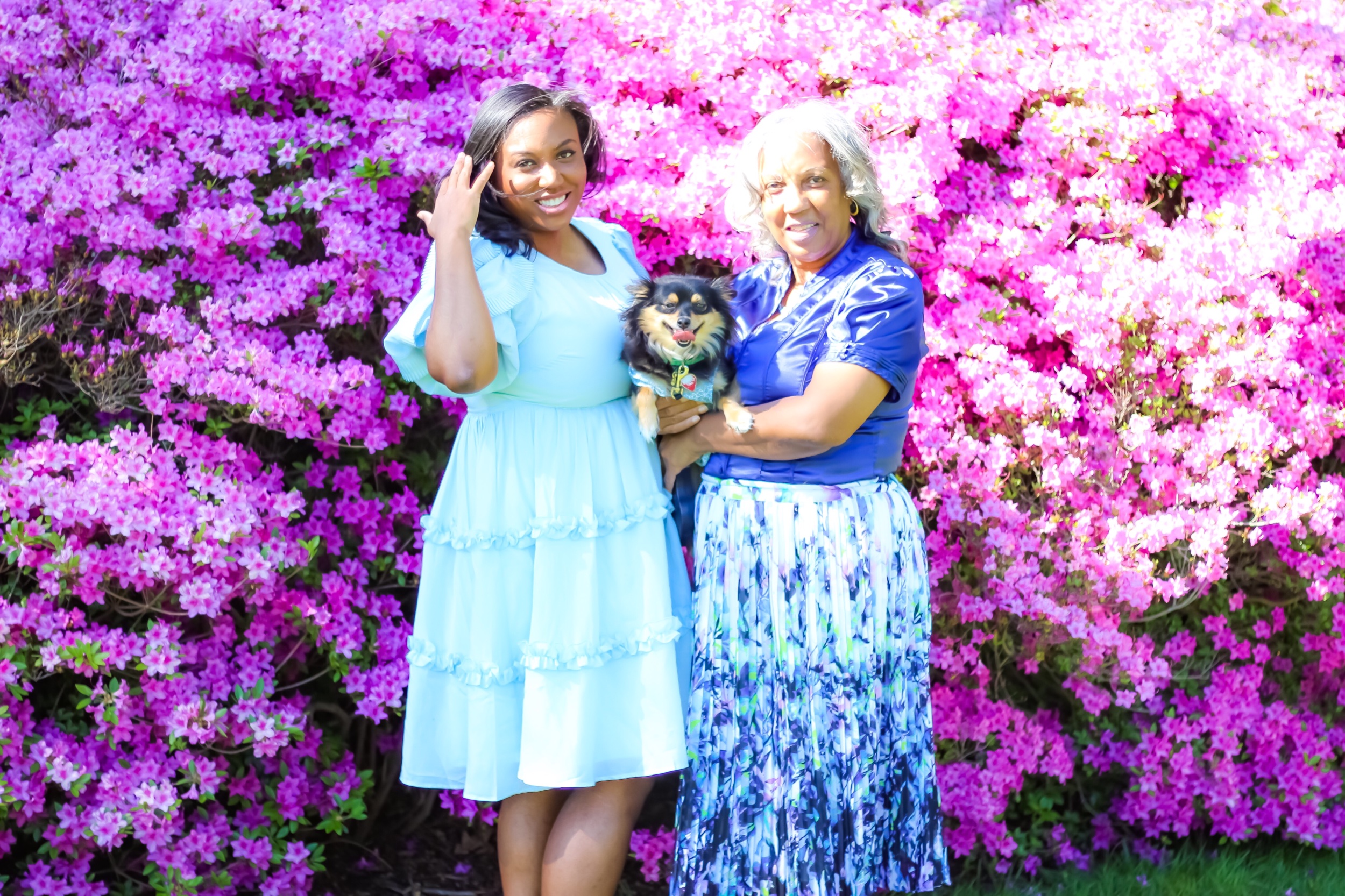 Feminine Ruffles and Jewel Tones
Mother's Day at Sherwood Gardens
I hope that all of you wonderful moms enjoyed your Mother's Day weekend! My mom and I did a mini photoshoot at Sherwood Gardens here in Baltimore. It was my first time visiting the gardens and I'm so glad that I did. The garden is currently filled with azalea blooms EVERYWHERE. It was the perfect backdrop for a mother-daughter photoshoot.
I opted to wear this ruffle sleeve dress from the Rachel Parcell Collection at Nordstrom. This is my first piece from blogger turned designer, Rachel Parcell. Prior to her exclusivity contract at Nordstrom, this dress collection only went up to a size 8/10 and was dubbed a "large." I knew that the collection probably ran small due to it's size chart. Now that the dress collection is available at Nordstrom, the sizes go up to an XXL (est. size 18).
I LOVE this dress. The fabric is lightweight and perfect for Spring and Summer. I normally wear a size 14 dress size, so I ordered an XL (14W). The fabric on this dress does NOT stretch. It's also properly lined so you don't have to worry about any seeing through.
One of the things that I always admired about Parcell's Dress collections are that they are so feminine. She always presents different shades of pastels, especially pink, in different fabric options. Her Fall and Winter collections are a little bolder - but still classic - with hues of navy, crimson and oxblood.
Rachel Parcell dresses can be a little pricey. Also, keep in mind that during the first release in April, not all Nordstrom department stores carried the collection in store (or only had select styles). I recommend sizing since it may be difficult finding the same style in store, hoping to try on.
And the May Rachel Parcell Collection released today! If you're a Nordy Club member, you can shop first, now. If you're not a Nordy Club member, don't worry, you can shop tomorrow.
I hope you all had a wonderful Mother's Day!