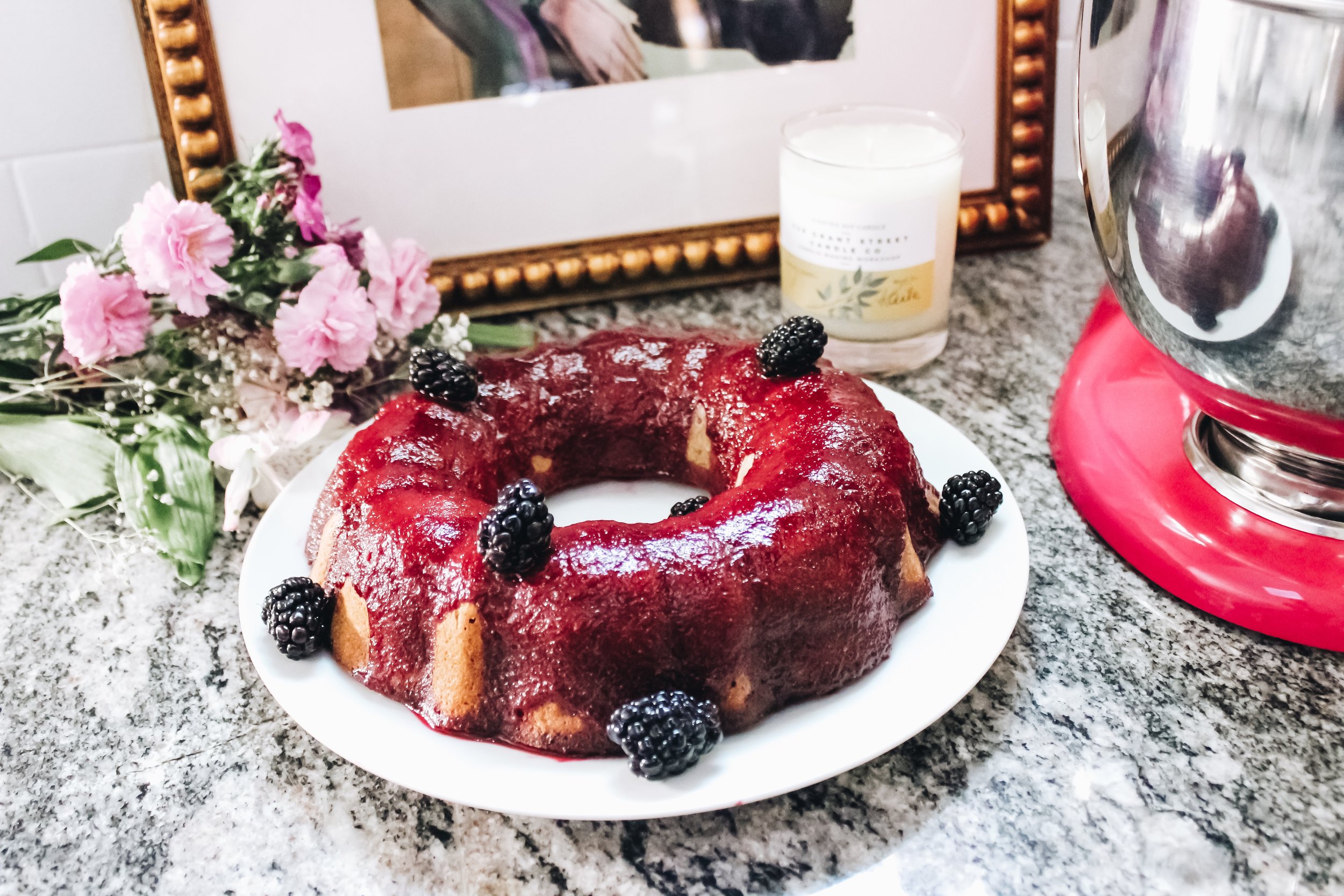 What You'll Need
For the cake:
Gluten free cake mix. I used Betty Crocker's gluten free yellow cake (which called for water and 2 eggs. I substituted the butter with ghee butter).

1 tablespoon of lemon juice

Lemon zest

Ghee Butter (for greasing baking pan)

1 teaspoon of vanilla extract

1/2 cup of fresh blackberries

1/4 cup of sweet red wine
For the blackberry coulis:
1/2 cup of fresh blackberries

3/4 cup of honey

1/2 cup of sweet red wine
Follow the box instructions for the gluten free cake batter. Take blackberries and sweet red wine and blend in a high powered blender. Add blackberry and wine mix, lemon juice and lemon zest to cake batter. Stir well.
Grease your baking pan with ghee butter or olive oil. Next, lightly dust the baking pan with the gluten free all purpose flour.
Place in the oven on 350 degrees for 40 minutes (see box instructions). Use a toothpick to poke a hole in the cake if you are unsure whether the batter is fully cooked.
When the cake is finished, remove from the oven and allow to cool.
While the cake is cooling, place remaining blackberries, honey, and wine in blender. Once completely liquified, add to saucer on medium to low heat. Stir frequently until mixture comes to boil.
After mixture comes to a boil, remove from heat. You can strain the liquid with a mesh strainer or apply coulis directly to cake.
Serve and enjoy!