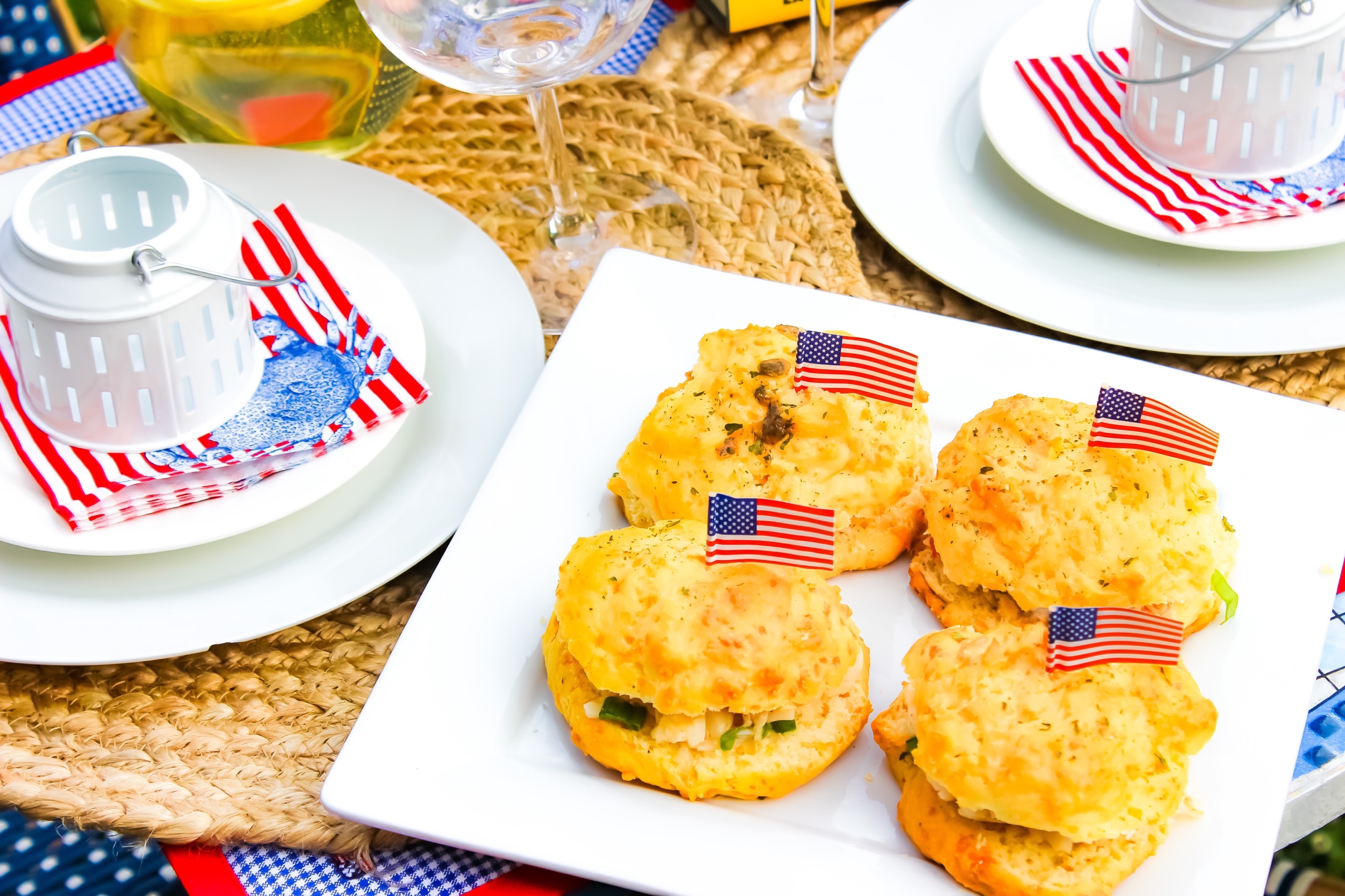 Cheddar Bay Biscuit Lobster Sliders
Your Easy Seafood Option for this Fourth of July
Prep Time: 20 Minutes | Cook Time: 25 Minutes
What You'll Need:
Red Lobster's Cheddar Bay Biscuits Mix
North Atlantic Lobster Tail
1 / 2 Cup of Ghee Butter
1 Teaspoon of Sea Salt
1 Teaspoon of Pepper
Splash of Lemon
1/4 Cup of Fresh Parsley
Next, place lobster tails in oven and allow to bake in oven at same time as Cheddar Bay biscuits (approximately 15-20 minutes).
When lobster tails are cooked, remove meat and place in bowl. Mix melted ghee butter, fresh parsley, lemon juice, salt and pepper. Mix well.
Place lobster mix in between biscuit halves, making sliders. Reheat in oven on 250 degrees for five minutes. Serve warm.