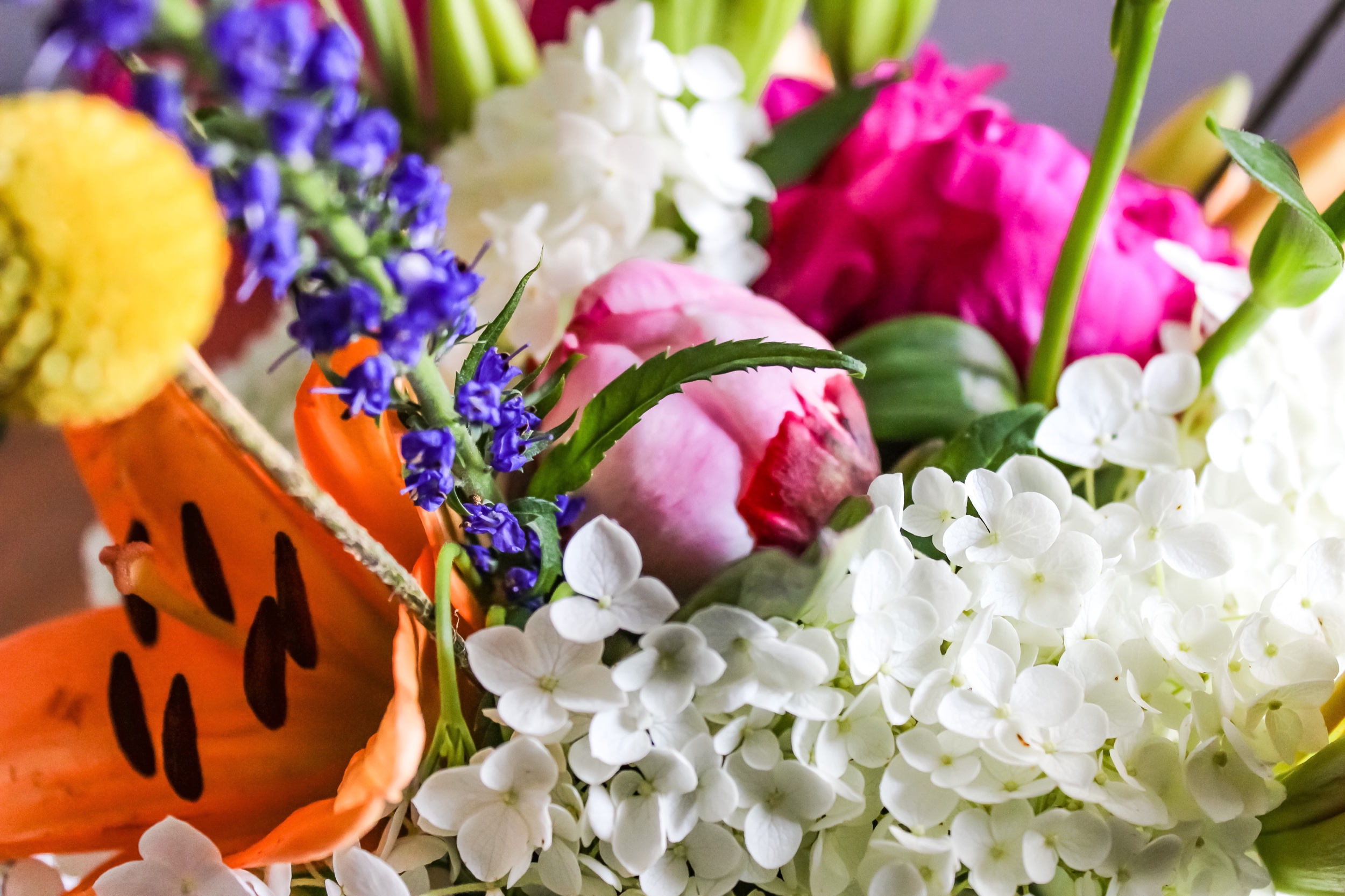 Summer Floral Arrangement
Easy Steps Using Grocery Store Flowers
It is officially summer!! I am really starting to enjoy summer in my home, thanks to my growing garden, full of Knock Out Roses, a butterfly bush, pink peonies and hydrangeas.
This past Spring, I really enjoyed creating my Spring floral bouquet. So, I wanted to create another one with even more vibrant colors. BUT!! This time, instead of heading to the Potomac Wholesale Floral, I opted to pick up a few stems at my local grocery. I was able to get all of the flowers — with the exception of the hydrangeas, which came from my garden, for a total of $22!
First, cut your stems to the desired length. Remove leaves to allow more room in the vase for more flowers.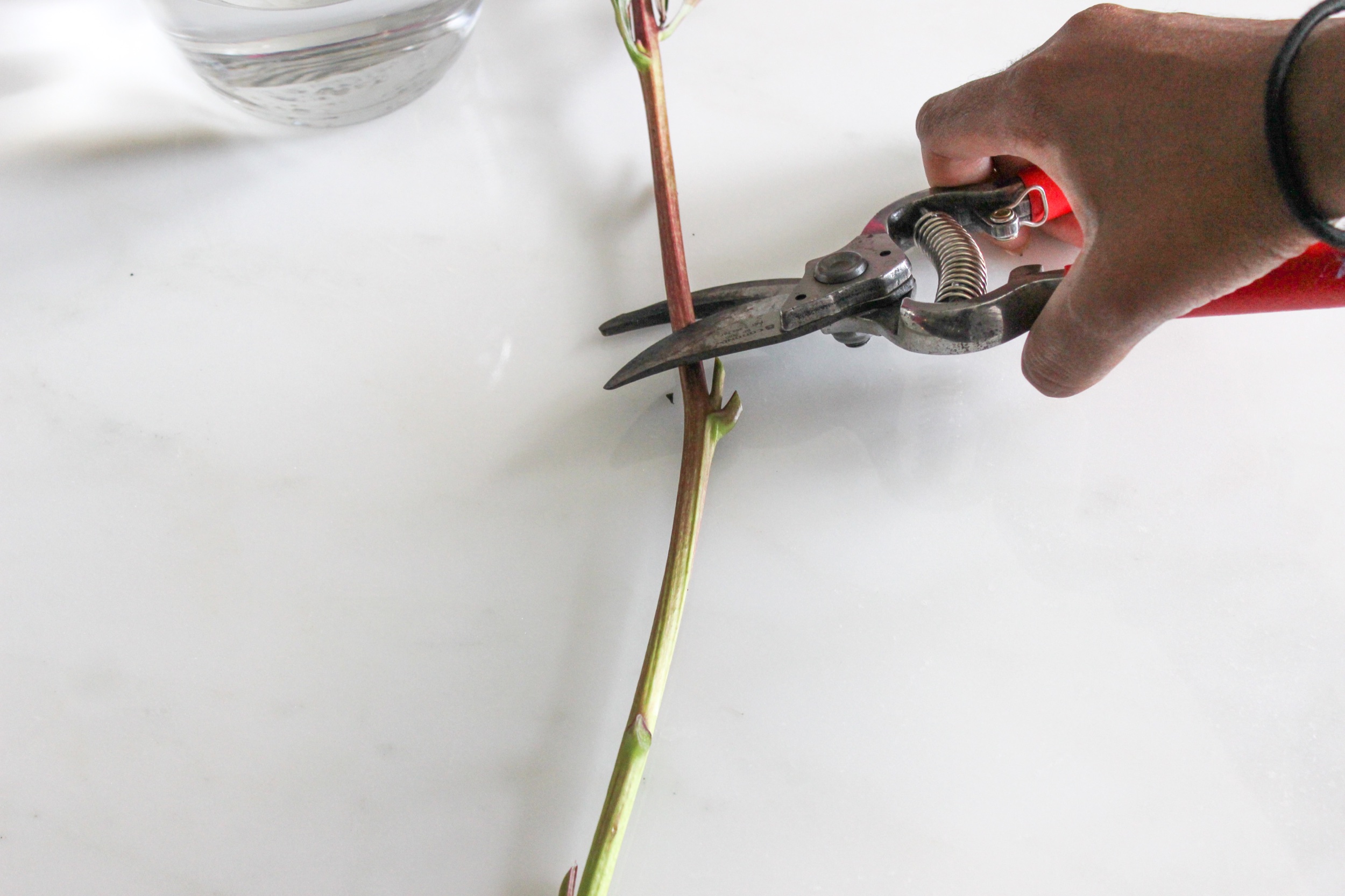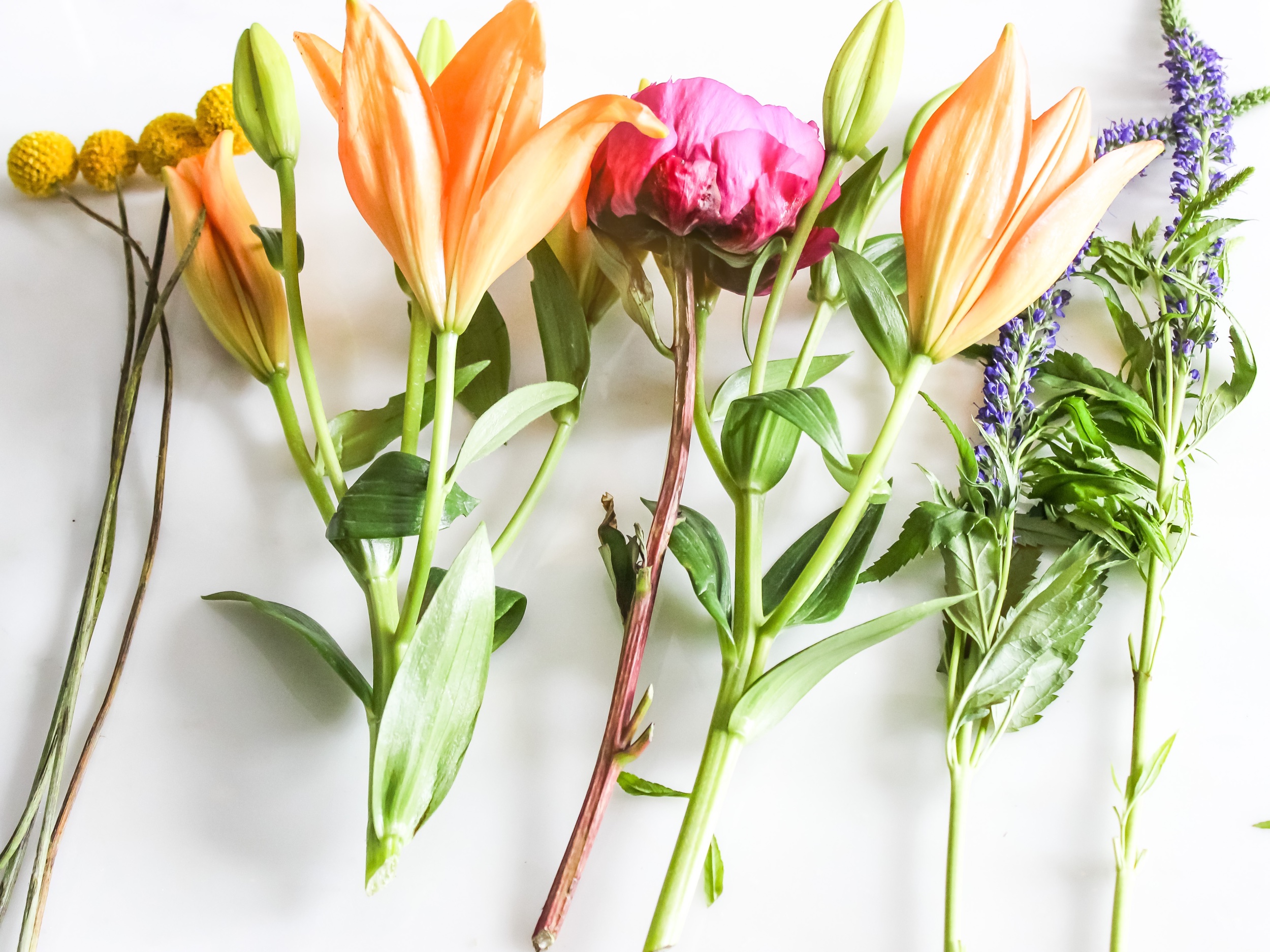 Once the stems are cut at their desired length, group them together, placing the peonies at the center, cupped by the lilies, then the hydrangeas, and finally the veronicas and craspedias on the outer most layer.
Finally, instead of using a flower frog, I simply tied a rubber band around the flower stems (at the base of the flowers). I decided to do this instead of using a flower frog, like I did for my Spring bouquet simply becuase the vase I am using is smaller than the one I used last season.
Place bouquet in vase and enjoy. I placed new water in the vase every 2 - 3 days. These grocery store flowers lasted two weeks! I love how they came out.
Pet owners, please remember that lilies are poisonous to dogs and cats. So, if you have a cat that is permitted to climb atop tables and / or counters, I would opt for another flower.