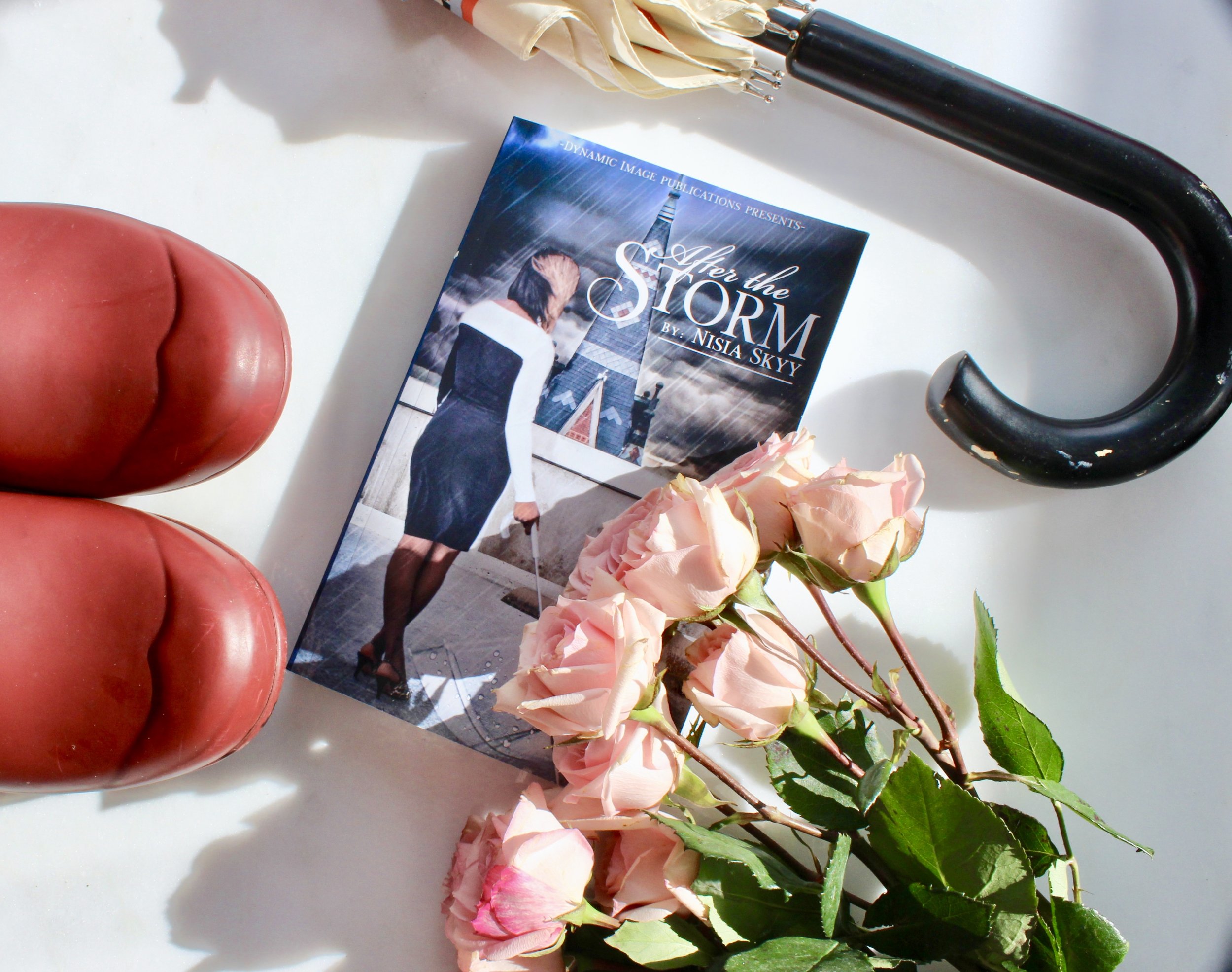 After the Storm by Nisia Skyy is a Michael Douglas "Fatal Attraction" or "Basic Instinct" novel gone wrong. Brooke and Rashad were high school sweethearts until, like many young lovers, became caught up in the real world and ended things shortly after starting college. Unbeknownst to them, their lives would cross paths again, in more ways than one, thanks to running in similar circles in Atlanta, Georgia. Even though both Rashad and Brooke each moved on physically in new relationships, they both held on to their past love, repeatedly self-sabotaging their new relationships.
What I Liked…
I wasn't expecting this novel to have some suspense. That was a pleasant surprise for me considering I am a lover of psychological thrillers and mysteries. Rashad ends up having a stalker, which starts to put a wrench in his bachelor lifestyle. But when he and Brooke cross paths again later in graduate school, this stalker becomes more than a headache and you find yourself not wanting to put the book down to see if either of their lives are in danger.
I also liked Rashad's underlying story — having a difficult relationship with his father — thereby causing the character to distance himself from his parents, his father's church and subsequently his faith. I also liked how the author revealed why Rashad has intimacy and trust issues as an adult, stemming from his childhood; and, illustrating how a family secret can damage multiple persons across generations and familial lines.
What I didn't Like…
I would have liked Rashad's stalker, Natalie, to have been developed more for the reader. The author gave a brief background describing the start of her erratic behavior; but that part of the book lacked depth. I felt like there were so many layers to Natalie and she was a major factor in helping Rashad come to terms with his behavior in culminating toxic sexual relationships.
I would recommend Nisia Skyy's first novel. I thought the story was very relatable. I completely felt like I was Brooke in graduate school and I had dated Rashad back then as well. I loved how both characters struggled with their faith and the realism in questioning your own path and whether or not you are living at your best. Equally important, this book was about forgiveness; forgiving not just people who hurt you, but also remembering to forgive yourself, when you left yourself down. Both Rashad and Brooke had a hard time forgiving themselves, for very different reasons; but, in the end, their trying times were only temporary, eluding to the author's title.
You can purchase After the Storm here.
If you liked After the Storm, you may also like: